Frequently Asked Questions
Lite vs. Pro versions, what's the difference?
The Lite Version is Free, and it has advertising on one of the screens. It has all the same content as the Pro version, but it is missing a few advanced features such as the ability to Favorite, Add, Edit and Delete content. The advertising is a distraction, and we really would prefer to have it gone, but it brings in a few pennies to help with the programming. If you want to get rid of the advertising, and get more features, get the Pro version.
The Pro version is $2.99, and has features you'll value a lot more than that. For example, the Pro version completely eliminates the advertising, and it allows you to Add, Edit, Delete and Favorite any content. When you get the Pro version, you're helping with the programming costs, and we can continue to make improvements in the app. So... Thank You! Remember these immortal words of Warren Buffett:
"Price is what you pay. Value is what you get."
Battery Usage: I love the scrolling quotes, but when my phone goes into sleep mode, does the app continue to use battery, or do I need to remember to turn it off if I'm doing other things?
No worries!
Battery usage stops when you turn off your screen, or when you switch to a different app.
Android version?
Yes, we are planning it, but there is no fixed date yet. Your patience is appreciated, and will be rewarded...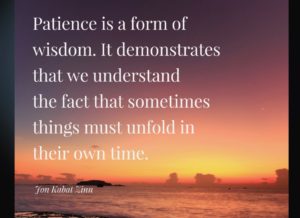 Giving the gift of ToBeWise
What a great idea, to give the gift of wisdom!  Thank you!
How to send someone the gift of ToBeWise - Pro:
You must use a PC or a Mac, as it is not possible to give an app as a gift using a mobile device.
Launch iTunes and search for tobewise (all one word)
To the right of the download button, there's a down arrow, and if you click it, the "Gift" option will appear, and it's all pretty easy from there.
Here's a video of the process: https://www.youtube.com/watch?v=1UJyXSll7XM